Two new collections of short stories by a worldwide group of writers, known collectively as
Top Writer's Block
, have recently been published as e-books in aid of the charity Sea Shepherd.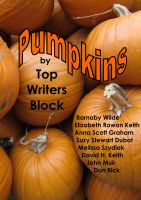 Pumpkins come in all shapes and sizes. You'll be surprised just what shape they take in this collection. Sci-fi, mystery, fantasy, comedy and even modern romance have their say in '
Pumpkins
!'
Writers from around the world have contributed to this sometimes scary, sometimes amusing collection.
Available as an e-book in a variety of formats at
Pumpkins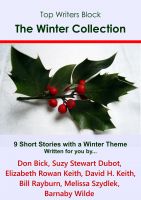 Also available this month is
The Winter Collection
This is a collection of winter tales to warm the heart. Some stretch the imagination while others are down-to-earth feel good tales. It is an excellent way to discover new writers and then to go on to their longer works.
Available as an e-book in various formats at
The Winter Collection
For more information about Barnaby Wilde's stories, including Quirky Verse, Detective Fiction, Humorous Tales and Short Stories, visit www.barnaby-wilde.co.uk